Books to Boost Your Social Media Marketing Strategies
Posted on 03.06.18 by Admin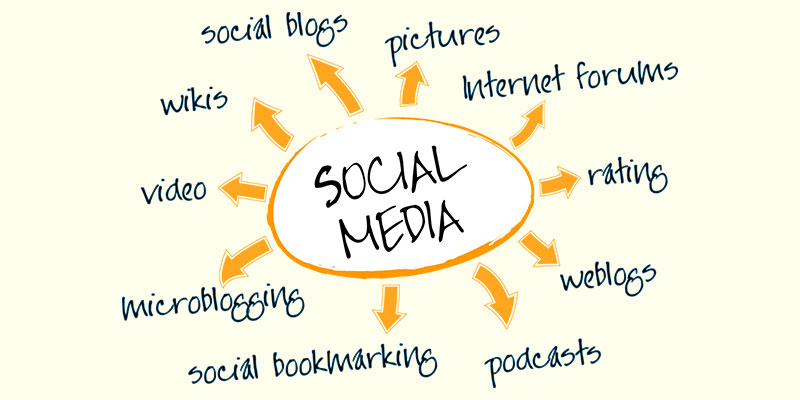 Including Social Media Marketing is a top priority right now for almost everyone (small businesses too!). This is the reason, marketers are brainstorming everywhere in order to take measures and come up with the Social Media Marketing strategies. In order to understand the significance of Social Media Marketing, reading books are one of the best practices. Remember 'books are our best friends'? Probably you will agree with us that books have always had an upper hand in channelization of knowledge. However, selection of an apt book assures the way to success.
Here are a few must-read books to help build your Social Media Marketing strategies, they speak on latest trends, concepts, and the popularity of social media.
Likeable Social Media by Dave Kerpen

For small businesses, social media adoption is still a herculean task. In the book, 'Likeable Social Media', Dave Kerpen talks about making impossible much more possible. With the help of clear how-to instructions, he gives all the information as well as necessary tools to engage customers in a digital world. The advice given by him is concise, practical, and helps you leverage the 'human side' of your business.

Jab, Jab, Jab, Right Hook by Gary Vaynerchuk

Needless to say, consumers are overloaded with information, how will you cut through the noise and effectively deliver your message when there are already so many social platforms covering it? This is the aim of Gray Vaynerchuk's book, 'Jab, Jab, Jab, Right Hook'. It highlights how stories change on each platform and the ways in which you can adapt your story accordingly.

Audience: Marketing in the Age of Subscribers, Fans & Followers by Jeffrey Rohrs

Social Media Strategy is futile if there is no audience. In today's marketing age, your audience matters more than ever. A business cannot survive without one. It is upon you how you discover and maintain loyal relationships with customers.

However, there are businesses that treat its audiences like afterthoughts and not assets. This book aims to change this perception by challenging businesses to focus their earned, owned, and paid media to increase the value of their audiences, engagement, and size in long-run. With the help of case studies and research data, this book focuses on how you can gain a competitive advantage and master proprietary audience development.