iOS Apps Development
A mobile app serves different purposes depending on the requirements. You can have an app for providing information to your target customers, an e-commerce app, educational app and more. You need to understand what your objectives behind developing an app are.
Webisdom iOS app Development Company in India is recognized for the unparalleled app development services offered to top-notch clients. Our iOS development starts with the conceptualization with the client to understand what it takes to create an app. Mobile marketing is growing by leaps and bounds in Indian market creating more opportunities for the marketers to target their customers.
Hire iOS App Developer India for Apps That Deliver the Result:
It starts with idea creation and moves to understand objectives that for what purpose this particular app is being developed. For every successful work, there is a dedicated team behind it. At Webisdom, we understand what it takes to conceptualize and execute the strategy within the set timeframe as per the requirements of the clients.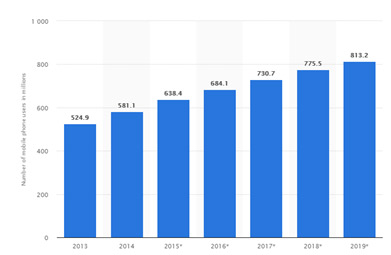 A team of iOS app developers in Delhi Webisdom office follows a systematic process to ensure that developed app is serving its purpose.
Wire framing, Prototyping and Mockups
The moment we get project, we start building various wireframes and mockups that we share with the clients. It is helpful to get immediate reference and feedback from the client. The app development process starts as soon as the client shares approval on the prototype.
Coding, Debugging and Interfacing
Finally the superhero coders start coding and interfacing of the app and ensure that there are no debugs while integrating the program into source code.
Testing, Delivery and Support
A team of dedicated testers and analysts test the developed apps against set guidelines and parameters using different methodologies. Then we deliver the demo or beta version of the app to the clients for approval. Thus, we will provide maintenance support.