Top Futuristic Trends of Mobile App Development In 2021
Posted on 09.6.21 by Rahul Sharma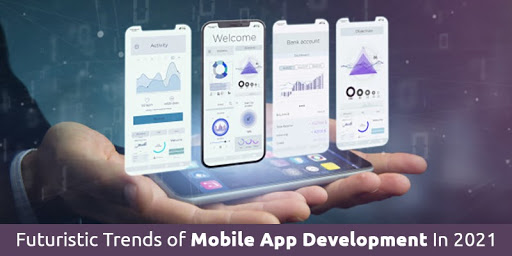 The current pace in the development of mobile applications in itself is staggering. Businesses or companies are making use of mobile applications for branding, enhancing customers' interest, and coming up with simpler means of reaching targeted customers. Incorporating mobile application strategies that blend in with the latest trends and usage models is vital as smartphones are one of the gadgets often used.
It's not just a mobile-friendly website strategy that does wonders as there is more to it than this. The progress in technology is what drives mobile application development, leading to businesses having a growing vision for the upcoming years.
It's been a long route for mobile apps as they have come from a way of technological innovation to one of the most intriguing aspects of making highly advanced business. Nearly more than half the percentage of the traffic is produced by mobile devices. It's more convenient than any other technology one uses to do their work.
As per Google reports, smartphone users are more likely to buy from companies holding mobile apps or services that help them out with the questions and troubles.
All Set For The Trend?
With the trends making their presence influential, companies are starting to look out for the best mobile application development company to open the gateway of success for their business. To make it easy for the ones on the hunt, we make ourselves drift towards the ones in need. The advancement not only stimulates our creativity but also gets the outcomes in our work.
The trends running in mobile app development services are not just advantageous but productive too. Through the development and enhancement of mobile apps by developers, the trends are introduced to the public eye. The progressive trends lying ahead in the future will make the lives of users or consumers easy. Hence, strengthening the businesses in the next few years. Let's have a look at them turn by turn.
Wearables
You know what we mean by wearables, right? It's like those medical wearables, intelligent smartwatches, display devices (Google Glass), body sensors, and more. The best of it is these devices can be controlled and communicated with a few of the mobile apps.
Well, IoT makes its own stand here too, as with its implementation we can have control over these devices from our location through the internet. One can trace and interpret body movements with wearables like the level of heartbeat, body temperature, and more.
So without any argument, these devices have made an immense profit in the healthcare sector and sports. However, there are infinite possibilities for these wearables. Explore the various possibilities and experience the profit you acquire with the strategic implementation of us imparting the thriving app development services.
At Websidom, blend in with the trend of making the smartphone a hub of the personal-area network.
Upcoming Trends of Wearables
Glasses that do mind-reading
Contact lenses with a virtual assistant
AI And Machine Learning
What's the first thing that strikes your mind when you hear about artificial intelligence on smartphones? It could be Siri or other chatbots or the recent filtering apps like the face ones and more. Well, 2021 is surely going to play a pretty lively role in our lives. With time, nearly all the AI-based tools will find themselves in a suitable place in their new town of smartphones.
The combination of AI and ML can ease the complexities of mobile app development. Don't go blind eye when an effective android app development company is near to your approach like us. So whether it is an android or iOS app development, the problems are figured in the development method through the past data, discovering problems, and solving them in real-time.
Without much guidance, it can read and store our entire behavioral pattern and execute where required. Considering that ML can comprehend your purchasing habits from the past data. Wherein, the next time, the app will guide without any assistance, which turns out profitable in the eCommerce sector.
Well, not much to say when AI and IoT are linked. Without a tap of your fingers, you can get your things done as AI will control it all.
Upcoming Trends of AI
Automation of IT Operation by AIOps
Subject's identification with smart camera
Translating voice and languages
Face unlock AI-powered
Predicting users behavior
Adaptable battery life
Blockchain
Get ready to impart your customers the experience of the most realistic connectivity in the field of blockchain by time with the assistance of our mobile app development company in India. All the delicate data is secured by Blockchain - whether the transactions, data exchanges, or documents, none could trace the information.
It's turning out to be the most effective solution for cybersecurity. One gives the pleasure of cryptocurrency, and the other reveals the power of Blockchain. Decentralized apps made a way for app developers. Dapps don't require any medium for them to work or handle data.
The connection between users and providers is direct. Wherein no one else can seep through your data. With time, Dapps will rise in other areas too. The reformation of blockchain app development is around and will be trending soon.
Upcoming Apps of Blockchain
Blockchain in Anti-piracy
Guarding of public elections
Genuine betting
Swarm Robotics
Asset Tokenization
Blockchain as service (BaaS)
Internet Of Things (IoT)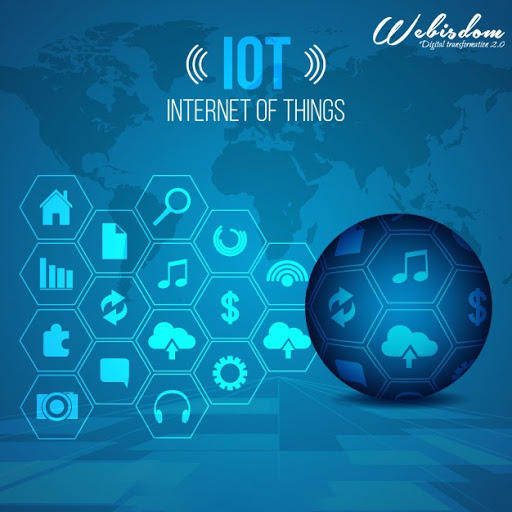 None of us would have expected that the internet would start controlling our lives to this extent. Only when you thought that few things are way out of the internet's league, that's when IoT enters the game. Get an IoT-powered lock system, a stable internet connection, and an IoT app, and you are all set to lock your house to wherever you go.
Be it the ios application development or Android mobile app development, experience the ride of reality for both through the mobile app development services we offer. Switch your gear to our company to experience the impactful implementation of IoT in your mobile app development. In 2021, we all will see the following trends of IoT
Upcoming Trends of IoT
Smart homes and cities
Smart and self-driving automobiles
AI-powered IoT devices
IoT in healthcare

The future is holding some really exciting stuff for all app development companies wherein designing and developing an app will get effortless. Swift, simple, progressive is what 2021 holds for mobile app development.

Combining these trends into the usage of our phones is a huge step up. So approaching a reliable and effective mobile app development company is extremely vital. In regards to this Webisdom will meet all your ends, giving outcomes that have the potential to walk with the trend.