Social Media Takes Over With These New Trends
Posted on 02.20.18 by Admin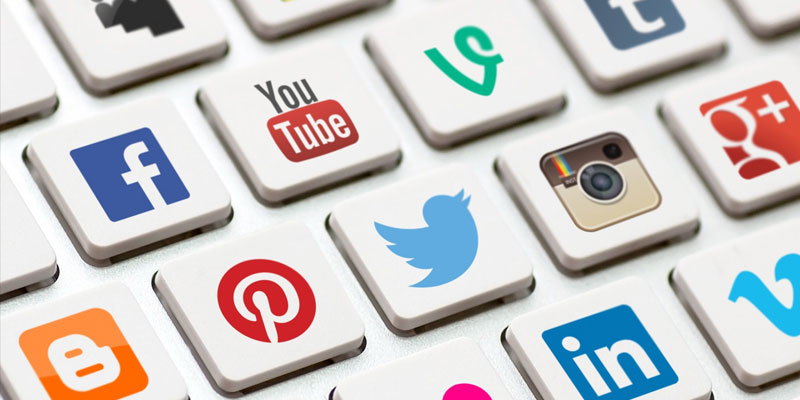 Expention of Live Streaming:
Live streaming has become increasingly prevalent in 2017 and this is a trend which is set to continue as we move into 2018, because it is popular amongst users. Users love it because it is one of the most genuine and real ways of communicating on social media.
Indeed, millions of people are already engaging with live content every day on social media platforms because it is fresh, relevant content that helps them stay connected to the brands and people they love.
So, live streaming offers your business a way of getting your brand out there and engaging with your audience in an exciting and interesting way, so have some fun in 2018 and go live!
Continual Rise of Influencer Marketing:
Influencer marketing has become one of the most proven and effective forms of advertising in 2017 so there is no surprise that it will continue into 2018. What will be key however is authenticity. Brands and Influencers need to align themselves together because they both believe in the product, not because there is a huge pay check behind the scenes. Social media users are to become savvy to the previous techniques where celebrities peddled everything from protein shakes through to teeth whitening products and this form of advertising will not succeed. People trust influencer marketing because they can relate to it and they have trust in it.
Increasing Messaging Platforms:
Most people use messaging platforms in their personal life, from Messenger through to WhatsApp there are 2.5 billion active users every day, so it makes sense for businesses to make the crossover. It is predicted that artificial intelligence, Chabot's and voice assistants will all be used to help brands engage with users in a more personal way in 2018. Indeed, as the Chabot's become smarter they will be able to adopt a brand voice and send personalized messages directly to users.
So set your target on social media marketing and witness your business bloom in the upcoming years.