New Year Hopes For New Trends in Digital Marketing
Posted on 01.02.18 by Admin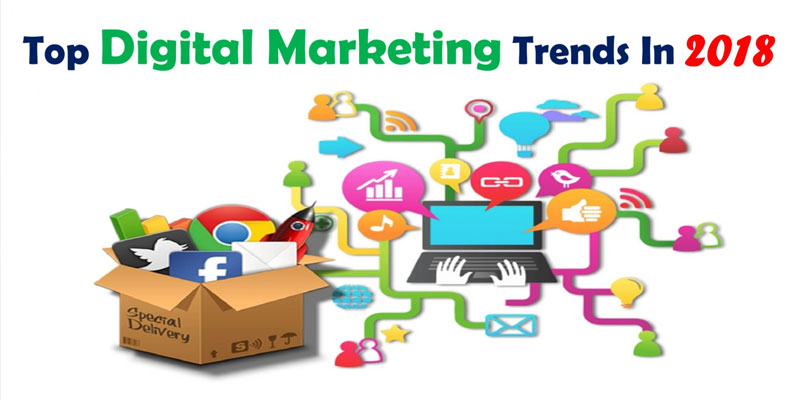 New Year asks for new trends in every arena and so the forum of digital marketing deems to have some highlighted achievements to gain in the year 2018. Internet being the ground breaker for the marketing industry would definitely like some new spices in the mix for the upcoming year. To blotch them down one by one, we should begin with something very much talked about recently; artificial intelligence.
On the basis of a prediction made by Adobe, marketing strategies can be now developed by machines. They would make an analysis of data to build parts, begin and end campaigns across different channels and could also develop customised copies targeting perceived personalities. What could be more appeasing to the customers than witnessing something based on their own behaviour; customer actions could describe what they desire. Using Intercom and Drift, marketing agents can communicate directly with buyers. AI Live Chat would definitely be more appreciated by website visitors.
Content Marketing is another trend taking over the industry. A larger populace believes more what they read rather than what they see in advertisements. It's also one of the cheaper marketing forums. It also provides marketers with 'n' number of platforms such as blogs, articles, videos and infographics.
There is also an outpouring of advertisements on T.V. but it no more is the T.V. our parents were familiar with. With Gen Y and Z under the influence of online channels such as You Tube, Netflix, Amazon Prime, T.V. has made a shift to the digital world. This trend seems to be gaining strength today. So, opting for You Tube ads seems to be the smarter choice in marketing rather going for the flatrons.
Social media being one of the larger platforms of online marketing would definitely witness some new set-ups as well.
With a limited character count, Twitter is unable to improve its user-base. It's also focused primarily on its user acquisition for the past year than on improving its ads platforms. Yet on the other side, much improvements have been made by LinkedIn and it has presented a new user interface. Hence, providing a new attraction to the users in the New Year.