How digital transformation in Retail industry can help them reach new customers after COVID-19
Posted on 07.10.20 by Admin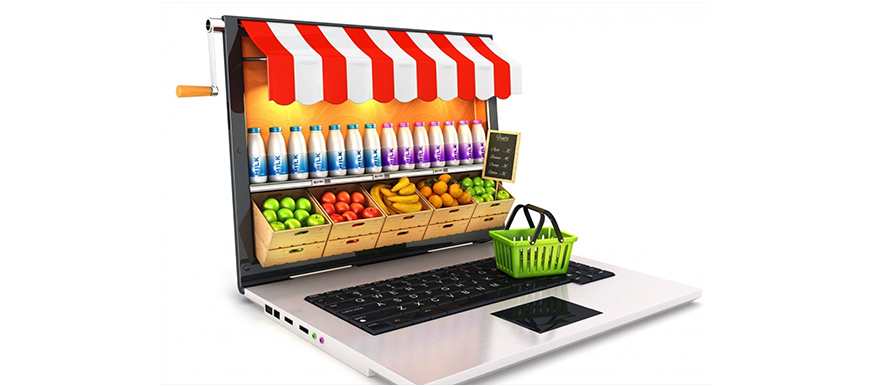 With dwindling economies and increasing emphasis on personal safety, we will see a lot of changes in consumer demands, spending style, saving patterns, shopping habits and buying channels. The world after COVID will see a multifold surge in digital buying and online interaction with brands for continuing social distance. This makes a perfect reason why business leaders must continue with their plans of transformation.
Why It's the way forward for retailers?
Since people started to shop online it has been difficult for brick and mortar businesses to maintain the profits. But as the law of evolution suggests, If you want to survive, you need to evolve with time.
A local bookshop is now offering doorstep delivery, and everything from a small plant seed to heavy gardening equipment can be purchased online and delivered directly to your doorstep from your favorite nearby home improvement stores.
It's time for the brick and mortar businesses to take a leap and integrate e-commerce to reach the audience who is shopping everything online.
A report from Gartner predicts the world of digital commerce by 2023 as follows:
15% of large digital commerce companies will have come out their own marketplaces
80% of organizations that use AI as part of their digital commerce strategies will see 25% or higher improvement in key performance indicators such as customer satisfaction, revenue, or cost reduction
Three digital commerce vendors will dominate the market by offering extensive application platform-as-a-service (aPaaS) innovations, extensive ecosystems, and rapid feature releases
No matter if you are a small player or larger player, if you don't innovate you are more likely to be out of the race.
What challenges retailers face during Digital Transformation process
Going Digital is sure a way forward for retailers but it might not be easy for everyone. The integration of technology, managing multichannel approach and getting the customers are only a few challenges retailers are facing.
(-) Finding the best technology solutions for the retail industry
First and foremost problem is to find a solution that will fit their budget and needs. Retailers are looking for the best automated solutions to simplify their business processes, yet their choices often fall on the wrong software, either they're difficult to use or don't really have abilities to overcome retail challenges. Retailers with a digital presence will thrive in the new normal.
(-) Maintaining customer loyalty
Now that everyone is going online and customers have so many options to choose from it's difficult for retailers to maintain the customer loyalty. Good customer experience is a key to maintain brand loyalty. Also the promotional strategies that incentivize the customer loyalty can help to overcome this challenge.
(-) Marketing of the products
Digital commerce means now you have to also market your store digitally. This further involves lots of research and right marketing partners. With the help of digital marketing experts this challenge can easily be overcome.
Launching a Successful Online Retail Business
Going online is more than just a website. If you want to be successful in the online world you must keep in mind these points.
(-) Focus on consumer experience
A disgruntled customer is more likely to leave a review than a satisfied one. If your customer has a bad experience, you'll lose not only that customer but also other prospective customers. Always study your audience before and create a flawless user experience. Most people leave because of a bad experience and never come back.
(-) Invest in the right technology solution
There are so many options available in the market that it's easy to get confused. Some of them, like Shopify, are DIY kind of tools that makes it easy to start. But what works for your competitor might not work for you. Having a digital transformation partner helps make these types of decisions. Professionals know what's best for you according to your need, and that saves a lot of time, energy, and money.
(-) Implement SEO in your content
Your website is no good if you can't rank top in the search result. Sooner or later, you'll realize that you need a good SEO strategy for your website. Preplanning your website content implement SEO in your content from starting will make you rank higher quickly. Google algorithm changes frequently, but some SEO rules never change
(-) Don't ignore the power of Social Media
While we all are following social distancing, we are still close through social media. People hang out on social media every day, and you just need to know where your target audience hangs out. Having the right social media presence will help you increase brand awareness and getting more sales.
Digital transformation for retail is about moving from this obsolete product-centric model to one that is customer-centric. Instead of a traditional supply chain model, retailers need to focus on the digital value chain now, this includes collecting data (about products, customers, and locations), turning that data into insights, and then turning insights into action.
To succeed in digital world retailers must transform themselves from product-centric to customer-centric.
After the COVID- 19 outbreak Govt. is also helping small business to go online.
The government has launched a village-level online retail chain to facilitate the supply of essentials through outlets that are taking orders online and offline and carrying out home deliveries.
We at Webisdom are helping businesses to make the most out of this opportunity. We have successfully launched 100s of businesses into the digital world.
So why wait, let's get you ready for the digital world.