How Consulting and Tech Firms are disrupting the Traditional Digital Ad Agency Model
Posted on 10.04.18 by Anurag Gahlawat, Practice Head & Head of Operations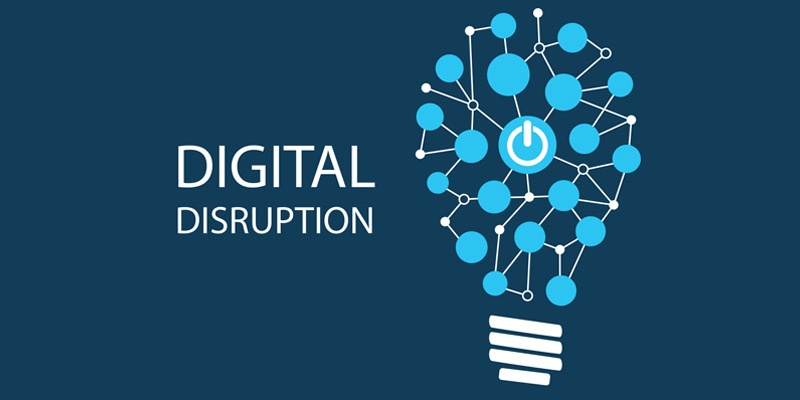 The Digital Marketing Agency model which was modelled on the traditional ad-agency model is getting disrupted and all Digital Agencies are feeling the pinch. The disruption of ad-agencies is being chiefly led not by new upstarts but by Tech and Consulting firms. This was clearly evident in last year's Cannes Lions Festival of Creativity, where traditional agencies were competing with Deloitte and Accenture for laurels rather than traditional agencies.
In terms of the value chain, Consulting Companies used to provide advisory and consulting services on how to attain Business Objectives for their clients so they were before the Ad agencies in terms of the value chain. Tech companies used to be responsible for operational aspects of engagement so they came after the agencies in terms of the value chain.
But in the last few years both Tech and Consulting firms have successfully cornered a large number of engagements for Digital Marketing Services and now have dedicated business units for providing Integrated Digital Marketing Services. Thus, proving that their model is reshaping traditional agencies model in a big way.
So let us look at how the so-called Consulting and Tech companies which were never at the same level of the value chain in businesses have managed to do this. We at Webisdom believe that the main reason for this is a superior operational and engagement model to deliver an Integrated Digital Marketing Solution for clients rather than a piecemeal disjointed set of deliverables that are not aligned with client objectives.
The traditional ad-agency model relied on building relationships while the consultancy led Digital Marketing Model leverages a superior operational model, vertical-specific solutions with a blend of technology and analytics to deliver superior customer experience. These agencies have a mindset that is campaign driven and consider likability and not the effectiveness of the campaign in meeting Brand Objectives as a Key Result Area (KRA).
The process is completely out of sync with brands who now are demanding data-driven quantification on whether they are achieving their brand objectives or not. Tech and Consulting models have identified this as a crucial gap and are managing to deliver superior results in terms of better pricing, more flexibility and enhanced speed.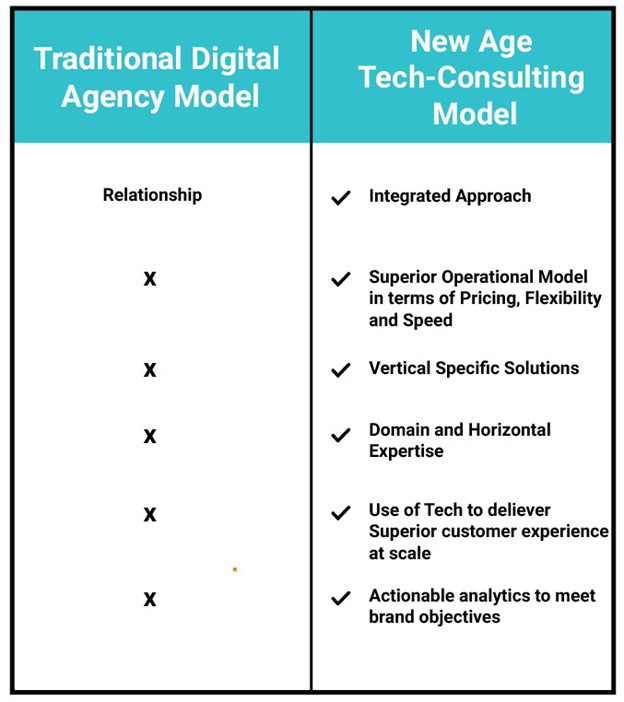 Digital marketing Agencies generally employ people from areas like Creative Content Development, Media Buying, Campaign Management, SEO and PR in a very piecemeal model. Their deliverables are overseen by Account Servicing folks whose domain or vertical expertise is next to none and whose key skill set is maintaining relationships. In a total contrast the tech-consulting model brings the role of a Integrated Digital Consultant into the mix. These Digital Consultants bring following skill sets on the table.
Vertical specific Knowledge (BFSI, FMCG, Retail, Healthcare, Consumer Durables, Automotive, travel and Hospitality etc) - A Customized Digital Marketing Playbook for every industry
Strong Project / Program Management Expertise
Domain-Horizontal Expertise in tech oriented areas like Digital Marketing Performance Marketing, Content Creation-Distribution and Promotion, UX and Design at scale
This role essentially serves 4 Major responsibilities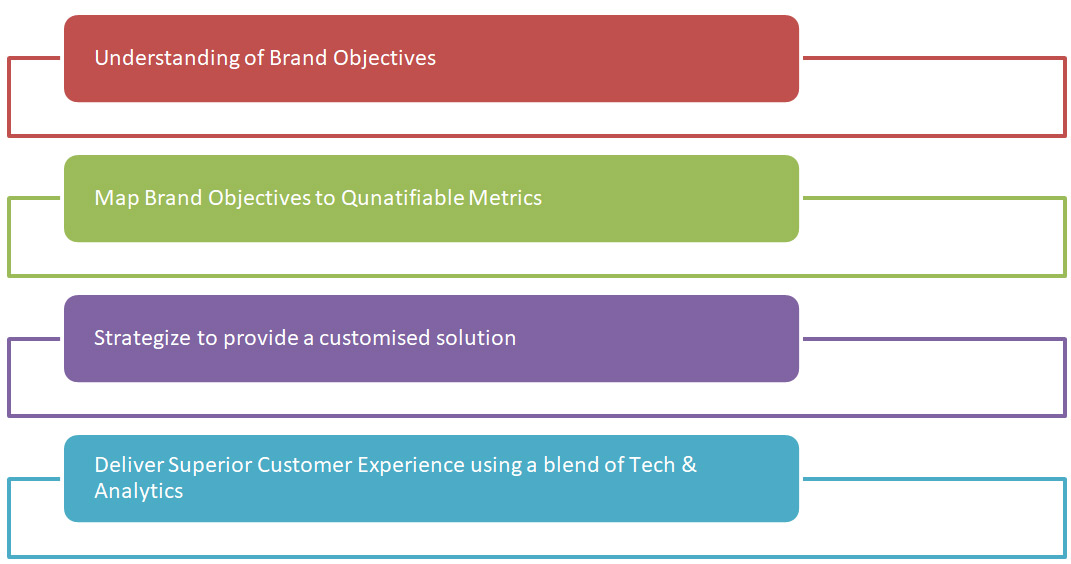 So in short, the tech-led consulting model has brought to the table a role which is a substantial leg up on your regular Account Servicing guy in a Digital Marketing Agency. We at Webisdom have already gone live with this Integrated Digital Marketing Services model and are getting a substantial traction from Brands.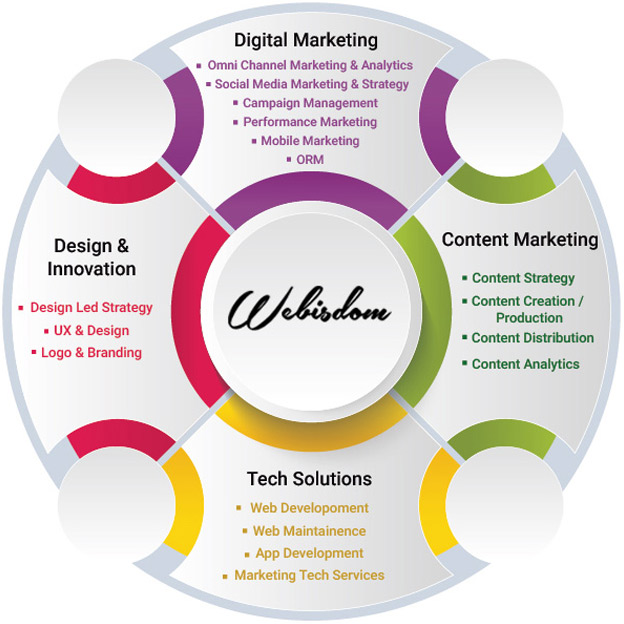 So don't be surprised if in the next Ad Age report or Cannes Festival awards you find a lot more of Tech-Consulting firms or Digital Firms who have embraced this operational model !!!