Grow Your Quick Service Restaurant Business With Local SEO
Posted on 09.6.21 by Rahul Sharma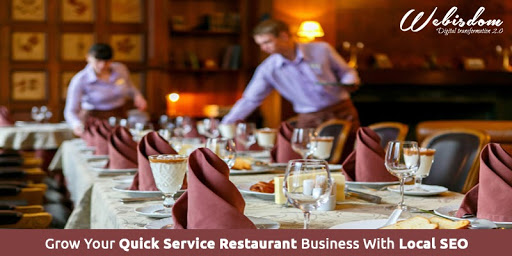 Did your eatery get shut down due to the lack of exposure amongst the foodies? Or was it the pandemic that hit it bad? Are you aware of the buttons that are worth pressing to boost up the vitality of your cuisines, in addition to your restaurants or cafe's name?
No matter how delicious your food or convenient your services are! If you don't promote them on the right platforms, how do you expect your business to grow? The essence of food can be felt in a person when gulped in the mouth. But along with it comes the awareness that keeps the audience engaged with your restaurant offers. Drive-in store sales with local SEO have resulted in the most powerful acquisition strategy.
The question is, what is the most used gadget that is accessible and convenient to all? Does your restaurant or cafe venture have exposure online to reach out to a wider audience? Mobile is prioritized like a routine meal, so why not get your business displayed on the same page with the assistance of Websidom, the best seo consultant. Were you aware that Google has shifted its primary index to the mobile index? Your organic rankings are found using a mobile device before evaluating your desktop experience.
How is Local SEO a crucial component of mobile marketing?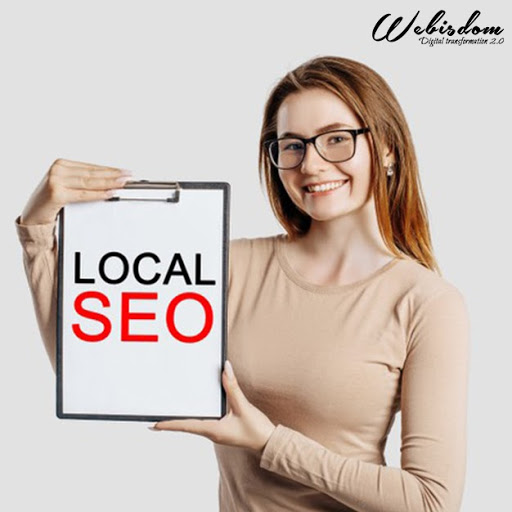 You might be looking to enhance your restaurant's ranking in all the possible local search results and captivate customer's interest by putting your brand's name in front of consumers - the time they look to buy their desired dish. For this, you must hook up with the top SEO company in India like one of them being us, Webisdom. We will ensure that all your expectations and goals are met.
Being a search engine optimization company in India, with our local SEO service, you get to intake a high return on investment compared to other marketing initiatives. Let's have a look at how you can grow your restaurant business with the guidance of local SEO.
The vitality of landing pages with On-page optimization
Get ready to enhance your local SEO strategy. Take your first step by approaching us on www.webisdom.com, marked as the best SEO company in India. We know what value On-page SEO holds as it impacts 20% of the local search rankings. It's vital to have a distinct web page for your restaurant with:
The name
Address
Contact details
Working hours
Menu of the outlet referred
We will ensure that no confusion gets developed in the eyes of the search engines. Protecting your ranking and visibility to local searchers will be our priority. It's vital to notice that content is indexed properly on search engines.
Help on both ends with digital directories and search engines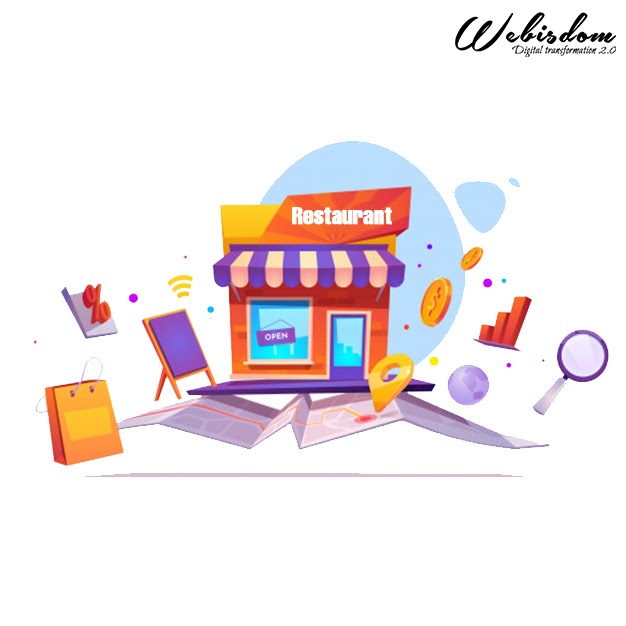 At first, these will render exposure wherever consumers search that in diverse cases comprise search engine listings and digital directories. Secondly, it's a plus if the business is mentioned on the web; it gives your business reliability among various users and, by the search engine, eventually enhancing search engine rankings. When referring to local SEO, whether you reside in Noida, Delhi, Banglore, or Mumbai, or someplace else. We provide you our SEO services in Mumbai and all the other cities.
Every search engine platform like Yahoo, Google, and Bing hold their listing network that can be claimed by businesses. It's not about just claiming the relevant listings but also about filling out their profiles in totality - comprising photos, access to the menu, and social media account details. The complete search engine listings shall be correct to be efficient, that involves addresses, business levels, and information that is constant beyond records and local websites.
Small directories tend to intake business details from data aggregators. Owning a restaurant, you should ensure that your concentration should be on receiving the latest and full detail within the biggest directories and then look to ensure any modifications are displayed in the following directories. We will look out for renowned listing platforms and list your business's name.
Build credible connections
Developing links has a direct impact on search engine rankings. To enhance your visibility in local searches your restaurant business needs to have a local link building. Search engines utilize content and links as signs of page authorization and reliability. Higher ranking of your page in search engines can happen when more links direct to a single page.
To influence local search results, local links aid in building connections to local landing pages. To give you an example, a link from a reliable website with a write-up about your special food category will surely boost your business's visibility. However, if you are looking to enhance your local search results, then let us know we have been marked as the best SEO company in Noida. We will ensure to look for links from all the possible credible websites with class content about the best local food of yours.
You may end up spending a great amount of time on link-building, which is a strategy not entirely used by various restaurants but if you opt for our best SEO consultant, be rest assured things will turn out in your favor as we will do the work for you. As an element of your local SEO plan, consider plans like expediting opinions and comments from local bloggers, making non-branded content for local publications, making coupons for deal sites, sponsoring local events or charities, or building a digital partner for local link building.
Let us inform you that if you are planning to invest in local link building, note that it's not solely about the sum of links that count. But also the quality. Aspects that make a difference or influence a placement that will have on your business are content quality, link address, ranking of the page, and authority of the domain.
Gain an edge over the competition with local SEO
With local SEO, you get to put your businesses in the eyes of local consumers that look to pay money by creating visibility that any search engine optimization company in India measures through search engine rankings. Take a chance on us and comprehend why we are perceived as the Top SEO company in India. We will blend all the plans that will result in enhanced visibility of your restaurant outlets.
So if you really want your restaurant business to flourish? You need to ensure that your business is exposed online for people to find. Once they discover you, keep their interest intact through the tempting menu and more, which our best seo consultant will take care of and see your business booming.