Snapchat is a Future Brand Conversation Platform
Posted on 04.04.16 by Admin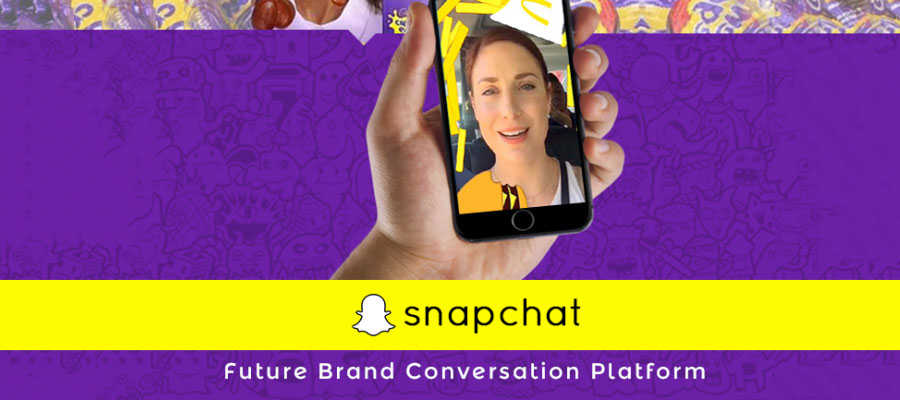 How did Snapchat, which was earlier described as "sexting app" become the world's hottest social network platform? Snapchat brings realness in our interaction. The self-destructing messages concept makes people secured with the data (Images and videos) that they share.
Self-destructing messages create an urgency for the snap users to read or share the story or content immediately if they want. Moreover, you will be notified when your message is read.
Highlights of the App:
One-to-One Brand Connection:
Most of the digital communication modes (text, email) seem detached from the recipients, whether they have read or given proper attention or not. Plus, when can you expect to get revert? However, in Snapchat, you will hear back shortly because in Snapchat there is a sense of urgency unlike other modes of digital communications.
Some brands are rushing to use this platform to connect with their target customers. Acknowledging the intention of the marketers Snapchat allows them to foster in-the-moment authentic experiences with their customers. It is nowhere similar to marketing, spam or advertising.
How Snapchat can improve its features?
Scanning:
Until now, snapchat users can scan their faces to create videos and take snaps, and can scan snapcode to add someone as a friend. The future of Snapchat is about leveraging the platform's scanning features to unlock a retail experience ecosystem. Snapchat can, and it should evolve to bring a new feature for engaging in retail experiences.
Have you heard about Amazon Fire, a product used for scanning product in real time for software? Imagine if Snapchat develops a feature to scan products in real time for purchase.
Customer Service:
There is an opportunity for the Snapchat to emerge as the platform for customer service. Many brands can actually 'Facetime' through Snapchat to address and solve queries and complaints of the customers. What if customer representative is on tap away on Snapchat?
Considering Snapchat as a fad would be a wrong perception as it is going to become a platform for brand conversations. However, there are still many scopes of improvements in the app to make it more robust.