How to enhance performance of your brand on mobile?
Posted on 05.16.16 by Admin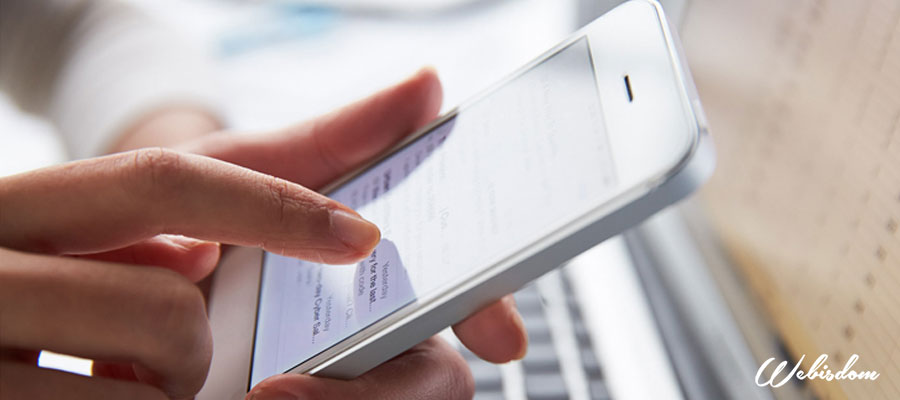 Undeniably, mobile is future of marketing. However, many business entities, from small to large corporates, are missing the mark to avail competitive advantage in the market. They are not able to tap on the mobile marketing potential to build a strong relationship with the customers, gain more insights and maximize ROI. The problem with these brands is that they consider mobile as channel to communicate with their target audiences. However, mobile is not only a medium or channel rather it is a power to develop personalized customer experiences. The next big thing in commerce is mobile, therefore business entities relying upon the desktop customer experiences will not stay competitive for longer period.
However, it is not too late to start building valuable and reliable mobile presence in the market. To begin with restructuring your mobile presence in the market needs you to first understand why your brand is lagging behind in the market. You need to overcome below mentioned problems:
Faulty data leads nowhere:

Sometimes the mobile app data that businesses are obtaining fail to provide relevant outcome. Therefore, it is important that business entities should rely upon the systematic and scientific way of compiling and evaluating the customer data collected from the mobile app. Churn rates can give you real idea – How many users are uninstalling your app and why? Therefore, business entities need to explore the areas where they went wrong and how they can make improvements to engage with the customers. For small business entities, they may not get huge volume of user insights. Though, they can make some tweaks to their apps to make it more appealing to get more insights of the customers.

Users are misinterpreting your app value:

According to a report, people spend almost 85% of their time on smartphone apps, but they will not stay longer if they do not get what they have been looking for. In that case, you need to make them realize value of your app.

The first engagement of the customers with app is a crucial stage, as 3 out of 10 users abandon the apps after their first use. Thus, to ensure that your users are onboard (not abandoning your app), you need to develop an app with short and seamless tutorial with optimum performance.

Start using push-notifications:

Push notifications are another imperative part of mobile journey of a customer, but most of the business entities fail to utilize it because they do not get user permissions. Do not irritate the users by sending useless notifications rather focus your approach sending only useful notifications such as alerting the customers when the wish item is available.

Personalize your approach:

Send personalized messages to your target customers. Above all, businesses should develop an app around the point that audiences comprise of different individuals. This is the area where most of the marketers fail. They fail to nail out when and to whom they need to send particular messages. Almost 63% of marketers send messages at wrong time. Here comes the value of personalized approach wherein marketers need to comprehend the preferences, behaviors, lifecycle and profession of the customers before personalizing the approach.

Mobile is no longer a channel to send messages rather a hub for developing strong bond with customers and tap on the market opportunity. Marketers need to harness their mobile strategy to successfully market their app and keep the users engaged with the app.