LinkedIn Marketing is the new wave of Marketing in Social Platforms
Posted on 03.31.16 by Admin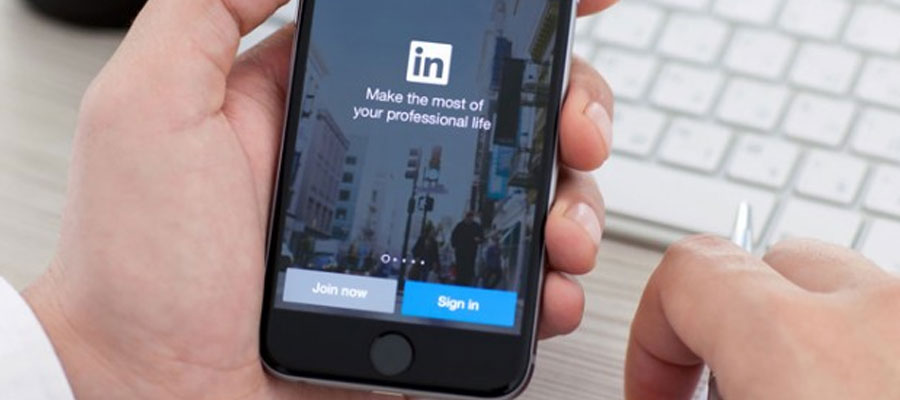 There are more than 400 million users in LinkedIn. This stats indicate that this business social networking site is quite successful in deriving more users who think that this is the best place to connect with professionals. On an average a CEO has 930 connection on LinkedIn, which is tremendous. The biggest reason why people are connecting with each other through this business social networking website is they want to grow their professional outreach. It brought the new marketing concept "LinkedIn Marketing". Below are some reasons why LinkedIn marketing would be a successful platform in 2016 from the business perspective.
Grow your business connections:
You can get in touch with CEOs, CFOs, CMOs and other professionals through the LinkedIn. If you are running a company, it would be great if you connect with legitimate people of the different profiles from where you can bring the business to your company.
For example, if you are running a firm, and need venture capitalists, you can search for venture capitalists in LinkedIn. You will definitely get number of the connections that you can choose to connect and reach out them with your proposal and/or message.
LinkedIn social networking platform emerged as the biggest professional social networking platform.
Importance of LinkedIn Groups
If you want to connect with the like-minded pros of your domain, you can join LinkedIn groups. LinkedIn groups are the best place to get loads of information of your preferred community, relevant content and can get job description also. Indeed, if particular community is related to the industry you serve, you definitely need to join it.
It is simple to use:
It is quite simple to use LinkedIn, as you can easily search the people, community or jobs of your interest by simply typing the keyword in search bar. You can easily find either groups to join, people to connect or job to apply.
According to Viveka Von Rosen, author of LinkedIn Marketing: An Hour a Day, there have been some major features added in LinkedIn groups feature, number of groups are open to join i.e. you do not need any invitation or approval of the admin of the group.
However, users need to avoid using groups for lead generation rather keep this platform to acquire knowledge and information of your industry.
Content marketing:
There is a new feature, LinkedIn Pulse, which can be used as the best platform for content marketing. Number of users use this platform to share either blog posts of relevant topics of particular industry. You can influence the industry professionals with your thoughts through LinkedIn Pulse blog post.