Is your website affected by the latest Google Penguin 4.0 update
Posted on 10.14.17 by Admin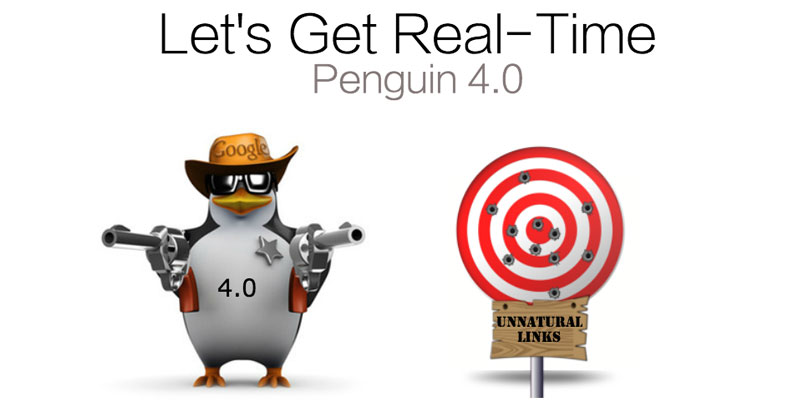 Is your website affected by the latest Google Penguin 4.0 update?What is new in latest update? There are two important points to take from this latest update.
1- According to Google, Penguin goes real-time. The latest update incorporates the Penguin update in core algorithm of Google, which means there is no more Penguin update in future. Now penguin update will be refreshed in real-time once your website is crawled or re-indexed again.
2- Penguin becomes more page-specific, not sitewide only. Google Penguin now not only affects the whole site. Penguin is now more granular. Penguin now devalues spam by adjusting ranking based on spam signals, rather than affecting ranking of the whole site.
How do you know which page of your website is affected by the Penguin?
Get notified about our Real Time Penguin 4.0 research
What the "real-time" aspect of Google Penguin 4.0 means for you and your business
How link penalties will work in the future
A look back in history of Google Penguin Updates – we've followed every detail since April 2012
What new risks and threats to your business the Google Penguin 4.0 update brings
What new opportunities the Google Penguin 4.0 update brings
How you can best handle the new "fast" Google Penguin update
How great content marketing can help you in the Penguin 4.0 era
How the "Big Plan of Google" finally comes together in 2016 with Penguin 4.0
What effect will this latest update bring? Websites with spammy links will be penalized. Can you analyze which link is negative and going to hurt your website ranking?
Preparing for Google Penguin 4.0 "real-time" update:
The practice of proactive link audits and disavows gets, even more, important for your business – and we always recommended to do it on a weekly basis. Maybe faster in the future.
A link can help or hurt - positive to negative effect.
You need to analyze your FULL backlink profile – it's about ratios.
Use a machete, not a scalpel for bad links – I know that it's tough to let a so-so link go, but remember it's about ratios
Disavow shady scraper links – Google has better things to do than detect all sorts of scraper spam, so they put it on us
Be careful with redirects – as we found out in Penguin 2.0 update Google passes penalties on with redirects for a while now
Be careful with redirects 2.0 – temporary redirects are handled differently than just a few years ago and can convert into permanent redirects. Did you know?
Content relevance.
The aim of Google updates is to provide the best user experience to the search engine users (Relevant results):
Providing relevant, useful and engaging content
Providing the best user experience
Providing the best speed in your site
Building a website that your audience trusts
Steps to recover from Google Penguin 4.0 Update:
Step 1 : Traffic Fluctuation Analysis
Step 2 : Anchor Diversity
Step 3 : Back Link Profile Review
Step 4 : Follow vs. No-Follow Links
Step 5 : Link Velocity
Step 6 : Authority and Trust Flow
Step 7 : Continual Monitoring