Digital Trends in 2017
Posted on 09.15.16 by Admin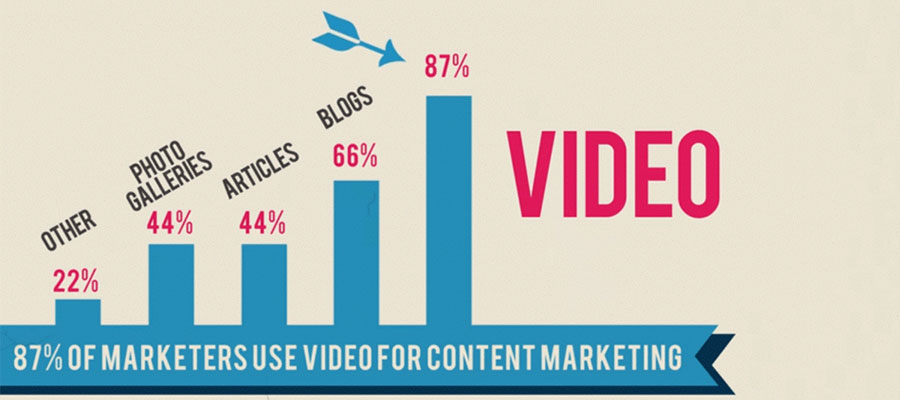 The digital marketing industry has gone bigger than our expectation, and marketers are toiling to accomplish their objectives (Maximum ROI). Have you ever pondered about what exactly draws the line between a top-notch and mediocre companies? Is it effective SEO strategies, unique products/services or effective digital marketing campaigns? Indeed, these all factors aid online marketers to build their strong position in the market.
The biggest and most powerful element of success is compliance to change i.e. businesses that strategically adopts the changes perform better in the market compared to others. Adaptability cements the leadership position of the brands in the market. As 2017 begins, let's understand what digital trends in 2017 will shook up the market and where the brands stands while digital marketers are welcoming 2017 with open arms.
Social Media is emerging as undisputed king of digital marketing strategy:
Marketers now fed up with sticking with one page (website) to reach out their customers in this highly volatile web business hence trying to explore websites that are effective to fetch number of customers. Once used by the people to chat with their near & dear ones, social media has witnessed to be the best channel for marketers to connect and interact with active target audiences. More than 92% marketers believe that social media has augmented their ability to reach out their target customers. Therefore, digital marketers incorporated the SMO in their marketing strategy.
Content Marketing is Omnipotent:
Content is King, when it comes to digital marketing. Content connects brands with audiences. Content makes the target audiences convert into customers. However, it is a high time for marketers to draw a line between 'content' and 'valuable content'. Is there any change required in content marketing strategy in 2017? In 2017, the content should be more engaging, attractive and capable of luring the target audiences to make an action. The content should have audience relevance, which further triggers the audience engagement. Usually, the marketers consider content marketing as the tool to generate leads only however scope of content marketing is vast. Therefore, marketers need to produce original, compelling and meaningful content for not only lead generation but also getting engagement of the audiences and brand awareness.
Search Engine Optimization: New Wave of optimization
The success mantra of SEO is adaptation of changing search engine algorithm. Search engines keep on changing their algorithms for better user experience, which finally affects the SEO strategies. Thus in 2017 marketers will come up with new way of optimization.

The most important point that marketers has understood that if content is not engaging and focused on the target audience, it cannot survive for long in SERP. Thus, the content should be developed for the people not for the search engines. The organic results matter most in search engines therefore it is important that published and shared content should be able to drive organic traffic to the website. Shift from broad to long tail keywords is another biggest change in SEO domain, which will remain the crucial factor in 2017 for digital marketers.
Digital Marketing Trends 2017: At a Glance:
The previous year 2015 clearly indicates that creativity, originality, data and technology will be the line of attack of the marketers to fit in the big picture of market in 2017. Once again, the content proves to be hero. ROI oriented digital marketing plans are priorities of the marketers. However, in this erratic web world you need not to follow trend blindly or blatantly rather keep an eye on the marketing updates.